Our Goal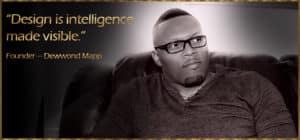 (K.A.D.) Kentyla Arts Designs is a graphic design company that incorporates a perfect blend of creativity, energy, communication, clarity and restraint. The company was recently launched in 2012. In a short time span, the small company has already been recognized for its big capabilities. Kentyla Arts Designs accessible, affordable designs that broadens the horizon for many companies that are compelled to build and/or expand their brand. Whether or not you're a big company, small company, or a as-of-yet non-existing company, KAD can, and will work side by side with you to build your brand.
There are many similarities in the way large and small entrepreneurial organizations achieve success. All require a well established "Brand Name" in order to create incremental value and effectively market their products or services. The process for establishing a strong brand name is fundamental to any small business in order that it may compete and grow. Every brand makes a promise. But in a marketplace in which consumer confidence is low and budgetary vigilance is high, it's not just making a                                                                                                 promise that separates one brand from another, but having a defining purpose.
Our Philosophy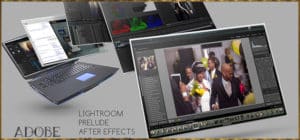 Kentyla Arts Designs (K.A.D.) is a innovative design studio dedicated to providing creative breakthrough solutions that enable our broad-based clientele to elevate their brand. we have substantial experience in Web Design, Multi-Media, Graphic Design and branding. We pride ourselves on developing a close relationship with our clients to ensure we design and produce the optimum product.
A well established brand name and position is critical in determining longer success and shareholder value. Although financial position, strategic vision, strength of management, and operations are important criteria, ultimately, the strength of the brand name will sustain long-term growth and create opportunity for continued success.
History has proven that being first to market with a product or service which satisfies a consumer's or client's needs and develops consumer loyalty is critical. Effective branding and value creation continue to represent the cornerstone of every successful company. In today's increasingly competitive marketplace for services, retaining a customer's loyalty is critical. This puts even more emphasis on the need for effective total brand management.
Our Team
Innovation Through creative design.A professional within the graphic design and graphic arts industry who assembles together images, typography, or motion graphics to create a piece of design. A graphic designer who creates the graphics primarily for published, printed or electronic media, such as brochures (sometimes) and advertising. Also, sometimes responsible for typesetting, illustration, user interfaces, web design, or taking a teaching position. One core responsibility of the designer's job is to present information in a way that is both accessible and memorable.
With a degree certified from an accredited trade school, Dewwond has learned fundamental traits that are considered essential for a graphic design's success. While establishing a career history through graphic designing, his experience and number of years in the business are considered the primary qualifications. A portfolio, which is the primary method for demonstrating these qualifications, is usually required to be shown at job interviews, and is constantly developed throughout every created design. As a designer, Dewwond is constantly learning how to solve visual communication problems or challenges. In doing so, he's identifying the communications issue, gathering and analyzing information related to the issue, and generate potential approaches aimed at solving the problem. Iterative prototyping and user testing can be used to determine the success or failure of a visual solution. Approaches to a communications problem are developed in the context of an audience and a media channel. Graphic designers must understand the social and cultural norms of that audience in order to develop visual solutions that are perceived as relevant, understandable and effective. And lastly, having a thorough understanding of production and rendering methods. Some of the technologies and methods of production are drawing, offset printing, photography, and time-based and interactive media (film, video, computer multimedia). Frequently, designers are also called upon to manage color in different media.
LEGEND
Web Design
Logo Design
Animation
Photography
Publications